No. 1
Stony Hill Vineyards
Our vineyard sits on steep terraces on the eastern side of the Mayacamas Mountains in the Spring Mountain District, between St. Helena and Calistoga.
We celebrate and cherish the historic parcels of this estate while establishing new beginnings. You will find our wines show continued expression and added possibilities of this site.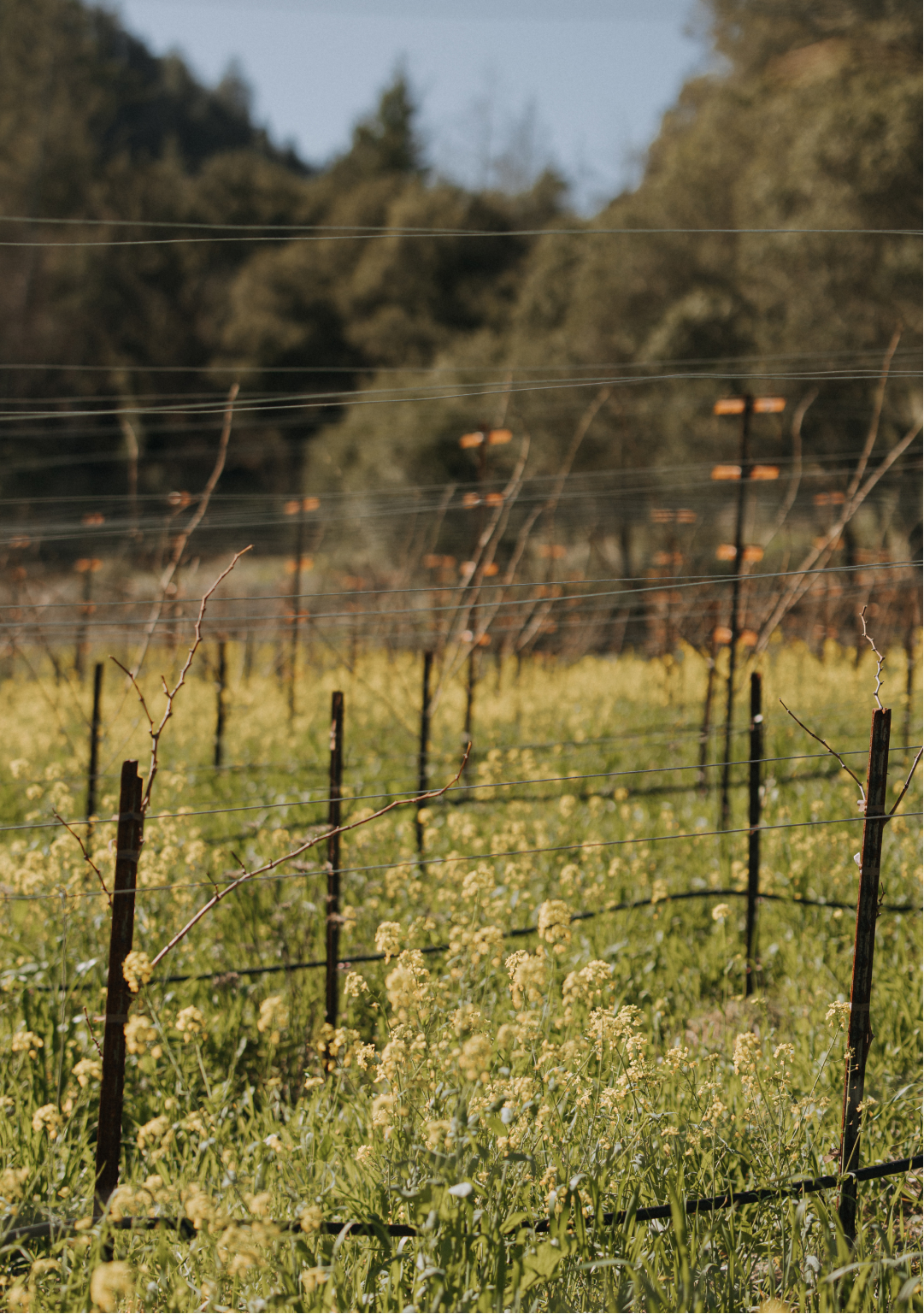 No. 2
Our Climate
Ideal Conditions
Climatic influences such as northeast exposure and an elevation between 800 and 1550 feet make this mild microclimate an ideal location for growing grapes. The bright, mineral backbone of our wines is a credit to the volcanic mountain soils and, far beneath the surface, limestone rock.
No. 3
Farming Practices
The Focus of Preservation
Stony Hill Vineyard has obtained its organic certification "CCOF" since 2019 and Demeter certification in 2023. We are also implementing regenerative farming practices.
No. 4
Our Grapes
Today and Tomorrow
Chardonnay, Riesling, and Gewurztraminer have been the historical white grape varieties planted at Stony Hill with their red counterparts Syrah, Cabernet Sauvignon, and Merlot added over the past fifteen years.
We have exciting new plantings for Stony Hill on the horizon, as there are currently around 15 acres of fallow plots.
Today, all the Cabernet Sauvignon is at the highest elevation parcels, but we believe our entire site is exceptional for this grape variety to thrive, and we will plant other parcels at varying elevations and soil types. Also, there will be more Syrah and Merlot planted. Varieties new to Stony Hill will be Cabernet Franc, Malbec, Gamay, Petit Verdot, and a little bit of Chenin Blanc.